Kilcooley Abbey

Kilcooley Abbey, one of the most comprehensive medieval abbey sites in Ireland, is surprisingly little visited. (Photo – St. Joseph's)

The beautiful ruin in the private walled Kilcooly Estate, which also features mature woodlands and a lake. Obstacles include a couple of tricky stiles installed by the OPW.

Donal O'Brien, king of Munster, founded the Cistercian Abbey in 1182. Nearby Jerpoint Abbey was its motherhouse. Kilcooley was almost completely burnt down in 1445 by armed men and major restoration work was required, during which several alterations were made.

The Nave of the church is still roofed but the rest the building is exposed to the elements. The Entrance Chamber has a well-carved baptismal font on its south wall. The Chancel contains a stone altar and two stone tombs, one being that of the knight Piers Fitz Oge Butler (d.1526); the beautiful carvings of the apostles on the side of it were carved by Rory O Tunney, also noted for his work in Jerpoint Abbey (Co. Kilkenny). The Main Tower is notable for its ornate East window. The Sacristy is entered through a magnificent carved archway depicting scenes such as the crucifixion and, more bizarrely, a mermaid holding a mirror, meant to depict vanity. Two Butler shields are prominent, indicating that this screen wall may represent the entrance to a private Butler chapel. The east end of the nave has seats for the officiating clergy carved into the crossing piers. The work here is very fine, but does not have the sculptural finesse of nearby Holycross Abbey.

The Cloisters are long gone, but there is still a pebbled walkway around the grass square. The Parlour and Chapter House are still standing, as is the Calefactory (Warming room) but without a roof. The Dining Hall is also roofless, but retains a splendid spiral staircase. All the second floor rooms such as the Monks Dormitories are locked and out of bounds.

Upon King Henry VIII's 1540 Dissolution of the Monasteries the property was transferred to James Butler, Earl of Ormond.

In 1840 Sir William Barker built himself a summer-home inside the ruin, which was later used as a residence. This explains why parts of the abbey still have slate roofs in surprisingly good condition.

A beehive shaped ruin outside the abbey is believed to have been a columbarium / dovecote; although the monks rarely ate flesh or fowl, the pigeons would have been for patients in the nearby Infirmary, still in a fairly good condition.

The abbey location was used in the making of John Boorman's 1981 film Excalibur.

The Switzer Pyramid is a curious mausoleum in the mainly Palatine graveyard nearby. (Photo – St. Joseph's)

Kilcooley Abbey House (1770), a fine Georgian mansion, was damaged by fire in 1839. Repaired and extended, it continued to be the residence of the Barker / Ponsonby Barker / Ponsonby dynasty.

The estate was for many years run as a successful stud farm and racehorse-training establishment, and became known as a traditional venue for 3-Day Eventing, showjumping, dressage, carriage and other horse trials.

Kilcooley Abbey Country and Equestian Centre is an AIRE and BHS approved riding and training centre.
Gortnahoe // Glengoole (Co. Tipperary / East)
Gortnahoe / Gortnahoo (Gort na hUamha – "Tilled Field of Awe") is a scenically located rural community with two interesting Ring Forts. The local Roman Catholic church was built in 1820.
Gortnahoe is
Buolick / Boulick, the central strip of the modern Parish of Gortnahoe-Glengool, was an important Norman settlement, but all that remains are mildly impressive ruins. These are very well maintained, and the local population is clearly proud of its heritage.
It is known that in the year 1200 one Mannaseur Arsic held the manor of Buolick and that other C13th / early C14th local residents included John Adam, William Laffeyn and Milo Cantwell. In 1307 one John Assyk came to an arrangement with the Priory of the Knights Hospitaller of St. John of Jerusalem in Dublin to provide a priest for the parish.
The late C15th / early 16th Tower House / keep is probably Bawnreigh Castle, mentioned in the 1654 Civil Survey (Sir William Petty's famous "Down Survey").Two Mottes and Baileys dating from the early C13th are within less than a mile radius.
The large late C15th church is believed to have been attacked in the mid-C17th, but was still in use as late as 1758, the last recorded visit of Dr. Edmond Butler, Archbishop of Cashel. Although it was replaced by the present church in Gortnahoo in 1820, Buolick remained a very sacred and venerated spot and is used to this day as a cemetery by many families of the parish and surrounding areas.
Two large bells were discovered buried under the partly ruined tower of the church in 1890. They were given to Dr. Croke, then Archbishop of Cashel, who kept them in the garden of his house in Thurles. In 1973 they were installed in Holycross Abbey. There is reason to believe the Boulick bells originally belonged to Kilcooly Abbey.
Lewis (1837) wrote that "a considerable quantity of coal" was mined at Buolick.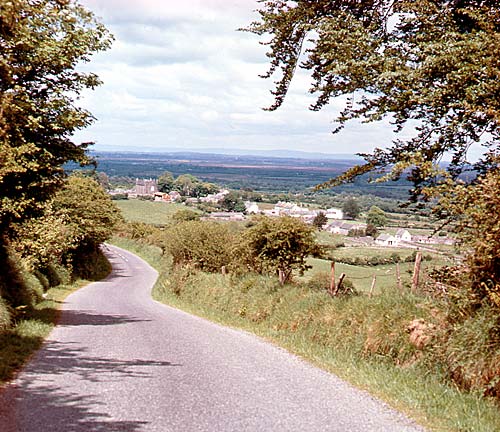 Dereen viewing point overlooking Glengoole commands splendid views of surrounding peatlands and fertile plains.
Glengoole / New Birmingham was the site of an ambitious early C19th project by  to establish a major industrial centre, taking advantage of the coal seams in the area. The main reason for the plan's failure was the absence of iron.
Sir Vere Hunt

The New Birmingham scheme was the brainchild of Sir Vere Hunt, who gained a reputation as an exceptionally enlightened and liberal landlord.

Vere Hunt (1761 – 1818) was born on his family's estate at Curragh Chase (Co. Limerick). In 1783 he served in the Earl of Inchiquin's regiment fighting insurgents in America, for which he was knighted, and subsequently raised militia troops for the Irish Volunteers, for which he was made a Baronet. He toured Munster with his own theatre company for two years, performing plays and giving poetry recitals. His acquisition of the semi-autonomous Lundy Island near Devon allowed him to issue coins and notes in his own name. In 1797 he was elected as MP for the Borough of Askeaton, and in 1800 he voted for the Act of Union,"a measure which my honour was bound to and my soul revolted at".

Sir Vere recorded his mounting frustration in trying to persuade various government agencies to support his ultimately doomed New Birmingham scheme in his diary.  This is a fascinating account of contemporary life, reflecting the author's humanity and sense  humour.

An extract dated 4th June 1813: "A Levée at the Castle, attended as usual by pimps, parasites, hangers-on, aidecamps, state officers, expectant clergymen, hungry lawyers, spies, informers, and the various descriptions of characters that constitute the herd of which the motley petty degraded and pretended Court of this poor fallen country is made up. Alas, poor Ireland."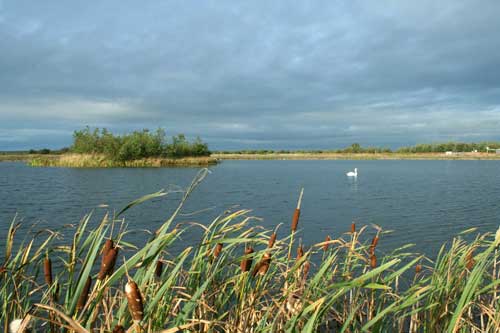 Lough Doire Bhile / Derryvella lake has been developed on part of the nearby Lanespark bog and is a haven for wildlife as well as offering an opportunity to walk and fish. The lake occupies six acres on a 70 acre wildlife sanctuary, which also contains two wetland areas. This is a particularly good place to spot butterflies and beetles.
Glengoole is near Killenaule on ByRoute 5.
Horse & Jockey (An Marcach), a crossroads village on the main N8 traffic route between Dublin and Cork, is named after the landmark local pub.
The Horse & Jockey Inn

The Horse & Jockey Inn was founded in the mid-C18th, and between 1790 and 1798 was used several times for clandestine meetings by Theobald Wolfe Tone and other members of the United Irishmen. This hostelry has long had an excellent reputation.

The modernised Inn, with 68 bedrooms (including specialised accommodation facilities for disabled people, asthmatic sufferers and others) and a very good restaurant,  is a convenient place to stop for a drink, a meal or an overnight stay.

Several training stables are nearby, and as the location is convenient to and from most of the major racecourses in Ireland, it is not unusual to encounter owners, trainers and jockeys celebrating wins, while the true victors munch fodder in their trailers outside.
Horse & Jockey is